Your Solution for ICD10 Education
UASI is passionate about providing resources to ensure HIM Professionals have a successful transition to ICD10.
HIM and Coding Professionals choose UASI as their employer of choice for both our reputation for excellence within the industry and the commitment we make to our Staff.
Top training for ICD10, paid AHIMA dues, reference materials
UASI's commitment to community involvement: the Greatest Charitable Hits Campaign
UASI's unique approach to employee appreciation, including: birthday recognition; holiday gift selections; years of service awards; and quality bonus programs
Flexible work schedules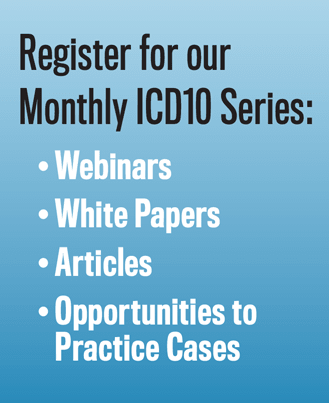 Don't miss out on this opportunity to receive information impacting Coding professionals.
The best part is it's free!
Register below now!